Parishes

Ōme Catholic Church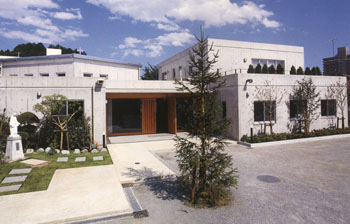 Name
Ōme Catholic Church
Dedicated to
St. Thomas Kozaki
Date of Establishment
October, 1959 (50th anniversary in 2009)
Parish Administrator
Maurizio Biffi, P.I.M.E (Also takes charge of Akiruno Church)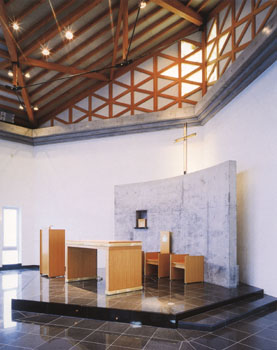 Number of Parishioners
412 (as of Dec. 31, 2022)
Sunday Mass
Sat. 18:00 Sun. Even-numbered month 11:00 Odd-numbered month 9:00
Weekday Mass
Sunday School
For Elementary school children 10:00
Bible Study
Please ask to the information of Ome Church
Volunteer Activity
Visiting hospitals and homes nearby for old people.
Address
1-197 Katsunuma, Ōme-shi, Tokyo 198-0041
Telephone
 0428-84-2258       
Fax
0428-22-4100
Facilities for the Handicapped
Slope (or Barrier free), Toilet
Directions
5 minutes walk from Ōme Sta. on JR Ōme Line. GoogleMap
Parish History
History
Oume church has been established in 1959 by the financial support of Köln Archdiocese. At the beginning the church has been started as a branch of Tachikawa church with only 20 to 30 parishioners and also the chapel was small enough for them. As the number of people has increased Interior renovation has been made occasionally. On the special big events heavy strong benches of the outside church yard haves to be carried into the chapel to make enough seats for the mass. Though it was small but there was a homely atmosphere in the church at that time. In the history of Oume church we can not forget the existence of the Sisters of Charity of Jesus and Seibo kindergarten staying in the same church yard from the very beginning of the church. People of the area may not know about the church but everybody knew the Seibo kindergarten rooted deeply in the area and the Sisters have taken care of the Sunday school of the church.
Environment
Oume city lies at the north western part of the Tama region of Tokyo. It is the gateway to Okutama town which has beautiful scenery consisting of verdant mountains and the Tama River.
The Oume Catholic Church is located at the western end of the Tokyo Archdiocese, and can be reached on foot in about 5 minutes from Higashi Oume station on the JR Oume line.
The patron saint of the Oume Catholic Church is St. Thomas Kozaki who was one of the martyrs in feudal Japan.
Note that when asking someone how to get to the church, you should ask how to get to the Seibo Kindergarten because the local residents are more familiar with the kindergarten rather than the church.
Present situation
By the grace go God the number of parishioners had been steadily increasing, making the church rather cramped. The church, which has been nurtured together with the Seibo Kindergarten from its beginning, was rebuilt and dedicated in August 1997. This new church features a unique hexagonal design. Subsequently, the Seibo Kindergarten building was also newly constructed. The present number of parishioners is about 500, which includes those who transferred from the Fussa church due to the closure of the parish.
Oume City has many welfare facilities for the elderly which accept elderly visitors not only from the Oume Catholic Church but from other churches as well. The church has a volunteer group for social welfare whose members together with the parish priest visit these social institutions in order to provide support for the aged.
Please visit us in Oume where the beauty of each season consoles the heart of visitors.